Reclaimable Capacity Tab missing from vROPS 7.0
Since upgrading from vROPs 6.7 to the latest 7.0 release I have discovered a few changes that have affected our current way of working with the tool, one of these is looking at a specific VM to see if there is any spare capacity across CPU, RAM or Disk that can be reclaimed.
In version 6.7 (and versions prior to this I believe) we used to search for the VM in question and then select the reclaimable capacity tab.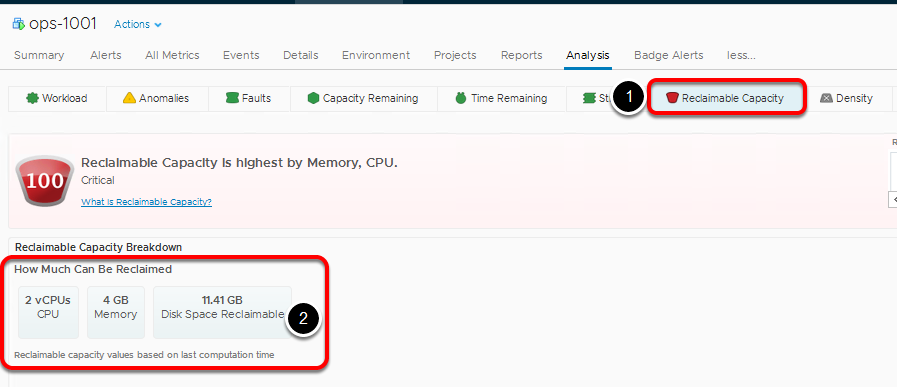 In vROPS 7.0 this looks to have been re-engineered slightly as the Reclaimable Capacity Tab no longer exists.

The information is now displayed in table format by default and can be found under Home>Optimise Capacity>Reclaim for Powered off and Idle VM's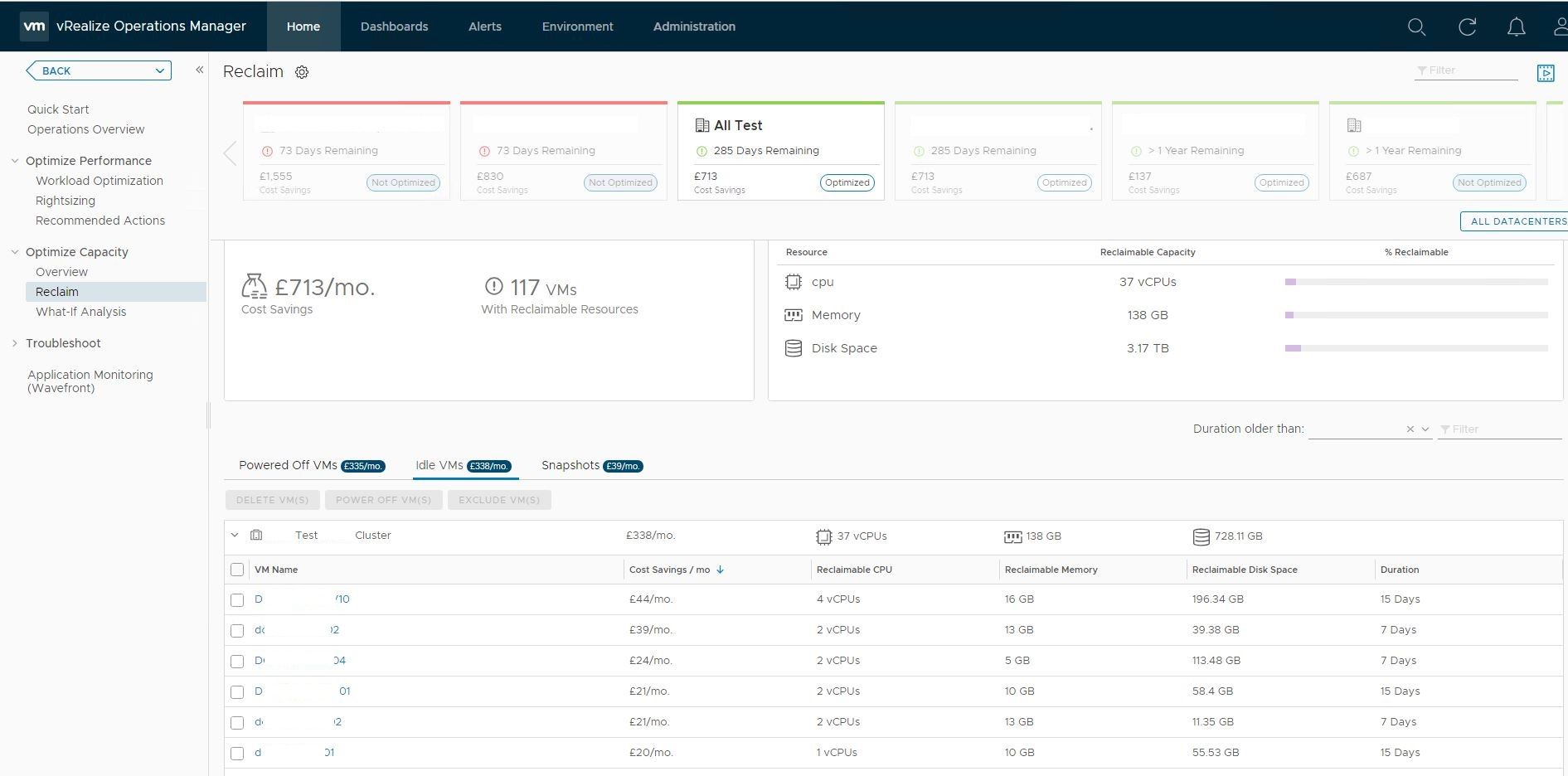 For Live VM's the information can be found under Home>Optimise Performance>Rightsizing (although disk info does not seem to be shown in the default view)
As a side note the new sections on the left-hand side under the Home Tab did not appear by default after upgrading from 6.7 to 7.0, this was due to us using custom roles for admin and normal users, if you are not using the default roles provided out of the box within your setup then you may need to go in to Administration>Access>Access Control and add the "view" permissions to any custom roles you have created for the new sections to show up.
If anyone knows of a way to return the "per vm" tab for reclaimable capacity in vROPS 7.0 or knows the reason why it was removed please comment below or contact me on twitter.
Thanks for reading
Adam