Configuring vCenter HTML5 Client to display English UK Day Date format DD/MM/YYYY
This one has been asked by several colleagues of mine and after researching online there doesn't seem to be much on the topic.
While configuring the setting is pretty trivial finding where (and how) to set it is not clear.
I will cover how to change to a UK based DD/MM/YYYY format for all logs and running tasks within the vCenter HTML 5 client when using a Firefox or Google Chrome browser.
All screen shots are from a vSphere 7.0 deployment.
Default:
Changing format on Firefox or Google Chrome:
Log into the HTML5 Client as normal and navigate to top right and click on the logged in account then select "My Preferences"

Select the Language tab and ensure this is set to "Browser Default"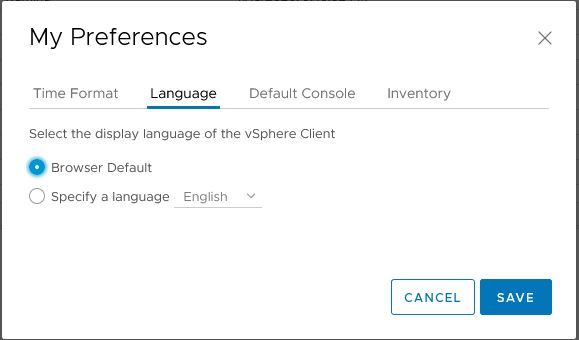 Next Ensure that the default language setting in the Firefox or Chrome browser is configured to English (United Kingdom)

Once you have confirmed the Language setting in the browser return to the vCenter HTML5 client and toggle the "My Preferences" Language setting to "Specify a language" English and hit Save.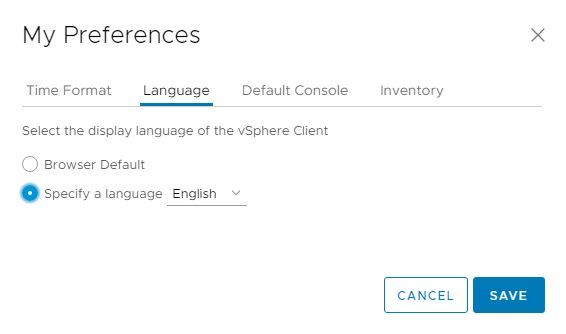 The browser will refresh and you should see No change in date format.
Repeat the process and toggle the setting back to "Browser Default" Save the change.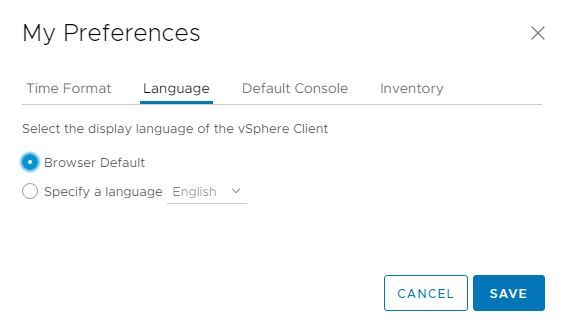 On the Second refresh of the browser you should see that the Date format has now been changed to DD/MM/YYYY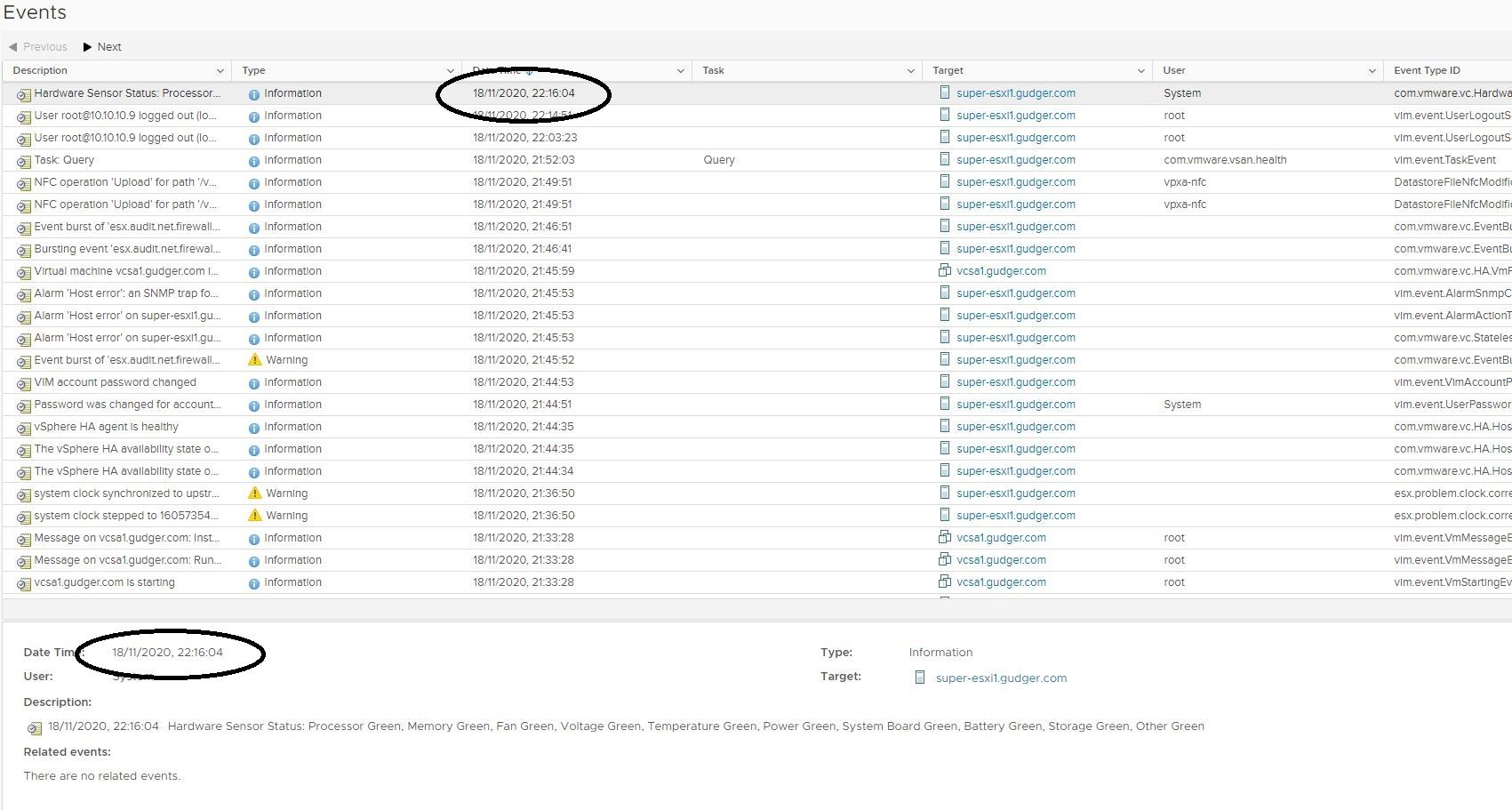 I hope this helps and thanks for reading
Adam